My Favourite Dynamic Postural Control Objective Outcome Measure Firstly, thanks for checking out the video. I hope that it was helpful and if you are not already using the Star Excursion Balance Test you will now.  This is the information that I felt was too 'nitty gritty' to include in the video. Reliability of the […]
When to allow an injured player to return to play is a dubious subject. Whilst the level of risk will vary, any time an injured player takes the field there is a clear and present danger of further damage. In the case of acute soft tissue injuries logic suggests that the principles of RICE and No HARM must be implemented and thus no further exercise that day. However, try telling the athlete and coaching staff that. There are times when the sports physiotherapist will stretch their boundaries when it comes to return to play, discussed here. Therefore, it is important to have an objective, clear and structured assessment to implement on the acutely injured player to assess their ability to return to play (RTP).
It must be the hottest debate in knee surgery at the moment. Should ACL reconstructions be performed using the LARS (Ligament Augmentation and Reconstruction System) or should orthopaedic surgeons continue to use the more traditional four strand hamstring (4HS) or bone patella tendon bone (BPTB) grafts? It is a good question. Obviously for us as sports physiotherapists the choice is not ours to make, but, invariably the injured athlete will ask our professional opinion.
As a sports physiotherapist it is absolutely essential that you have the tools required to complete your trade. This means that you must be (over) organised with your on-field sports kit, or you will risk being unprepared for an injury. As many of you know, injuries happen fast, and the game officials expect an injury resolution even faster – so you do not want to be left messing around in your large sideline kit looking for something you should already have. Below I discuss the 8 essential items you need in your 'On-Field' sports physiotherapy kit.
I think the world of developing clinical prediction rules (CPR) are exciting. Whilst this may be related to my scientific, rather than creative, way of thinking, I just feel that they will lead to improved management of the conditions that sports physiotherapists treat. Some clinicians believe that they will lead to recipe-based approaches to physiotherapy, but I just don't think that will be the case. Clinical prediction rules are not, and would never be, a substitute for a skilled assessment, diagnostic process, and implementation of interventions. They will however lead to a higher level of clinical reasoning and ultimately improved outcomes.
Below I discuss an article regarding the preliminary determination of a CPR for identifying patients diagnosed with patellofemoral pain that are most likely to respond to orthotics. Once validated, this would be a clinically useful rule for deciding when to utilise orthotic therapy. This is particularly important given the expense associated with the purchase of orthotics and the prevalence of this condition.
Recently, more than ever, the importance of establishing a clinical network has become apparent to me. By clinical network I mean a group of health professionals with which you have established relationships and maintain regular professional contact with. Whilst many sports physiotherapists would be acutely aware of the benefits of such a network, some may not realise the effect that it can have.
Want to know how important a clinical network can be? Read on.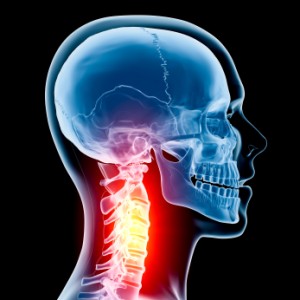 Neck injuries, and the possibility of a spinal injury, in sport is a very serious issue. As sports physiotherapists we frequently assess neck injuries, and inappropriate diagnosis and subsequent management has the clear potential for catastrophic consequences. At times it can be difficult to differentiate the serious from the benign, and hence make appropriate decisions. However, it is fortunate that there is a sound evidence basis for when patients with traumatic neck injuries should be sent for further investigations.
Do you want to know when you should send an athlete for radiography. Read on.
Sports taping is an integral part of the skill-set of a sports physiotherapist. The sports physiotherapist will tape an immeasurable number of joints over their career, and thus most become proficient in this skill. Whilst on the surface sports taping may seem simple or easy, I liken it to Texas Hold 'Em Poker – it takes minutes to learn, but years to master.
In this article I present the 6 P's of Sports Taping which identifies 6 components of sports taping that are easy to get right, yet are often done incorrectly by the less experienced or novice sports taper.